The Problem
3D models deliver a more compelling and interactive experience for customers, allowing them to zoom in and view items from an infinite range of perspectives. Our client, a pool products vendor, required a 3D model of one of their products to enhance the marketing on their website. They reached out to Absolute 3D for help to create a 3D model.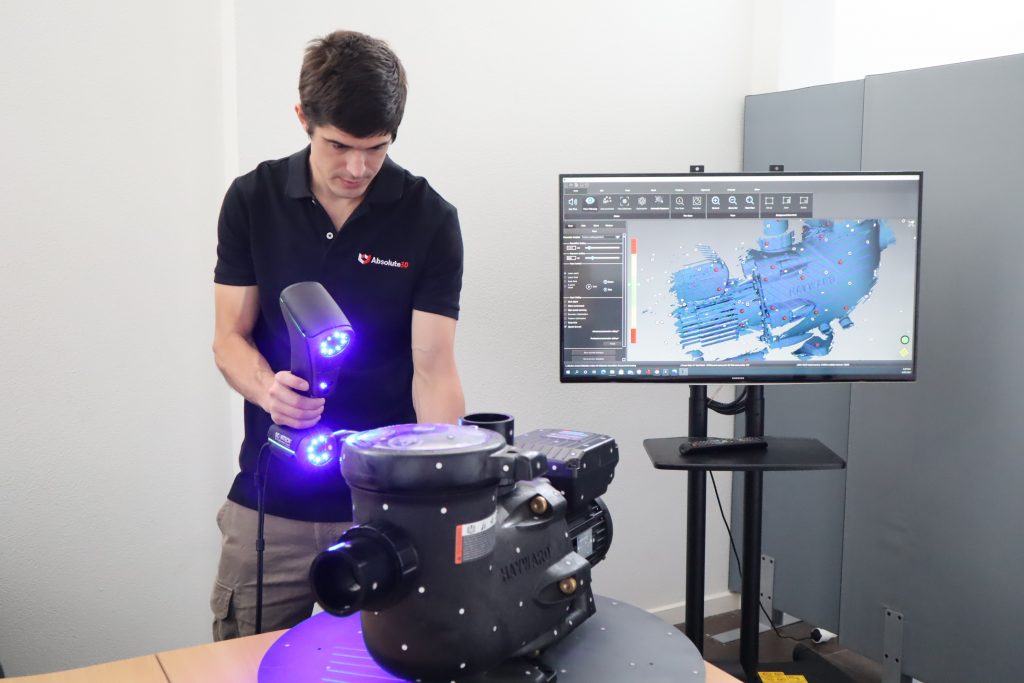 The Solution
We began by scanning and digitising the pump using our leading-edge ScanTech AXE-B17 laser scanner. Then we remodelled the pump using 3DS Max. The scan data acted as a guide to ensure accuracy during the remodelling process. We also made some design modifications as requested by our client. Finally, we used Substance Painter to add texture to the model.
The Result
Our client was delighted with the result, and intends to use the 3D model  for promotion of the  pump on their website.
3D scanning offers the fastest and most efficient way to convert complex objects into accurate digital models that can be used to help commercial products stand out from the crowd. If you'd like to find out how 3D technology can help market and promote your product, contact Absolute 3D today.